We Will See You In 2021!!
We missed seeing all of our JUBILEE family this year!
Mark your calendars for the 2021 JUBILEE – July 31 – Aug 2 2021.  We will see you at the beach, and we will be ready for one GREAT show!
Our theme for the 2021 JUBILEE is "2021 Together Again", as we will all be so happy to see each other!
Stay safe and happy!  If you  have any questions, please call the office at 855-987-7469.
Thank you!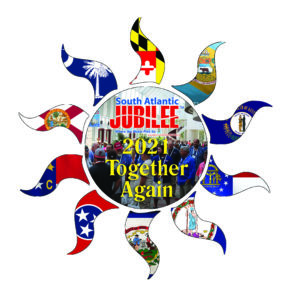 Also, a HUGE thanks to our Scholarship sponsor, DSI!
We may not have been able to meet in person this year, but thanks to DSI, we were still able to give out scholarships to deserving students this year.  For a complete list of this years recipients, please click the "Scholarship" tab at the top of the page!  Congratulations to these upcoming young people on furthering their education!
Sponsors
Thank you to our sponsors for supporting the South Atlantic Jubilee community and making this event possible every year!
SAVE THE DATE-JULY 31-AUGUST 2, 2021
About
"More than any other trade show in the water well industry, the JUBILEE is a people oriented event. Its founders started it to inform, educate, and entertain contractors and their families. In subsequent years hundreds have worked hard for the JUBILEE and thousands more have participated in it. Every one of these people should be recognized for contributing to the JUBILEE'S success."
(Kenneth R. Swanson, History of the South Atlantic Well Drillers JUBILEE)