Education Certificates will be mailed within 30 days
THANK YOU FOR ATTENDING!!!!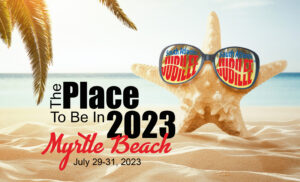 We can't thank you enough!  This was the best attended JUBILEE since 2011….1,221 adults and children!!  In addition, we had the most rigs and more exhibitors than in recent years past!  Thank you for making the time and effort to attend and make this show a great success! See you July 27-29, 2024!
THANK YOU TO OUR SPONSORS!


Flint & Walling
DSI
Preferred Pump
A.O. Smith
Franklin Electric
Pentair
The Driller
Simmons Manufacturing
Goulds Water Technology
NGWA
Sun Star Electric & Hitachi
Geoprobe/Drillmax
Cotey Chemical
Cycle Stop Valves
TDH Manufacturing
VFG Leasing & Finance
Sponsors
Thank you to our sponsors for supporting the South Atlantic Jubilee community and making this event possible every year!
Schedule
See YOU July 27-29, 2024!!!
About
"More than any other trade show in the water well industry, the JUBILEE is a people oriented event. Its founders started it to inform, educate, and entertain contractors and their families. In subsequent years hundreds have worked hard for the JUBILEE and thousands more have participated in it. Every one of these people should be recognized for contributing to the JUBILEE'S success."
(Kenneth R. Swanson, History of the South Atlantic Well Drillers JUBILEE)